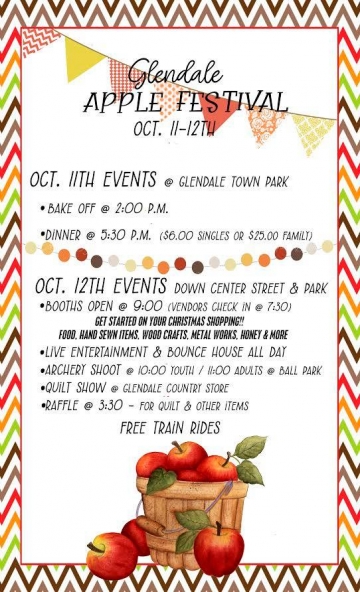 Do you like a local festival with good food, lots of themed events and event regional history? Wait 'til you taste the apple pies! Glendale Heritage & Apple Festival celebrates the small southern Utah town of Glendale and their intriguing history, along with the best tasting apple pie in the county!
The Annual Heritage Apple Festival will be on October 12, 2019
The festival will begin Saturday 9 am to 4 p.m. with GREAT STREET VENDORS, archery contest and lots of good food.
...